Our Catered Chalet Service | Our Food
Food is a pretty significant part of a catered chalet holiday and so it has to be right! In striving to hit the spot with our menus we have always rejected overly fancy cuisine, seeking instead to provide ample portions of high quality honest food that has been cooked from scratch with enthusiasm and skill.
Local
Local produce is important for two reasons; firstly there seems no point in clocking up food miles when most people enjoy sampling local produce on holiday, and secondly, it tastes better! This part of France is blessed with some of the most delicious products and to serve British cheddar or Argentinian wine would be nonsensical!
Classic Meets Street Food
How is our menu decided? It is primarily a collaborative effort between Sylvie and our Consultant Chef Danny. Between them they always manage to create a menu that will excite the tastebuds and refuel your limbs after a day on the slopes. Cooking has been in Sylvie's blood since an early age and she is influenced by both her native Belgian cuisine and traditional British fayre. She loves to cook from family recipes and that passion is evident in her classic hearty menus which are perfectly complimented by Danny's trendy street food inspired dishes. A winner at the British Street Food Awards in 2020 & 2021, Danny is the owner of 'Pellizco' which is now open 7 days a week at the Cutlery Works Food Hall in Sheffield as well as operating a mobile unit for events and pop ups.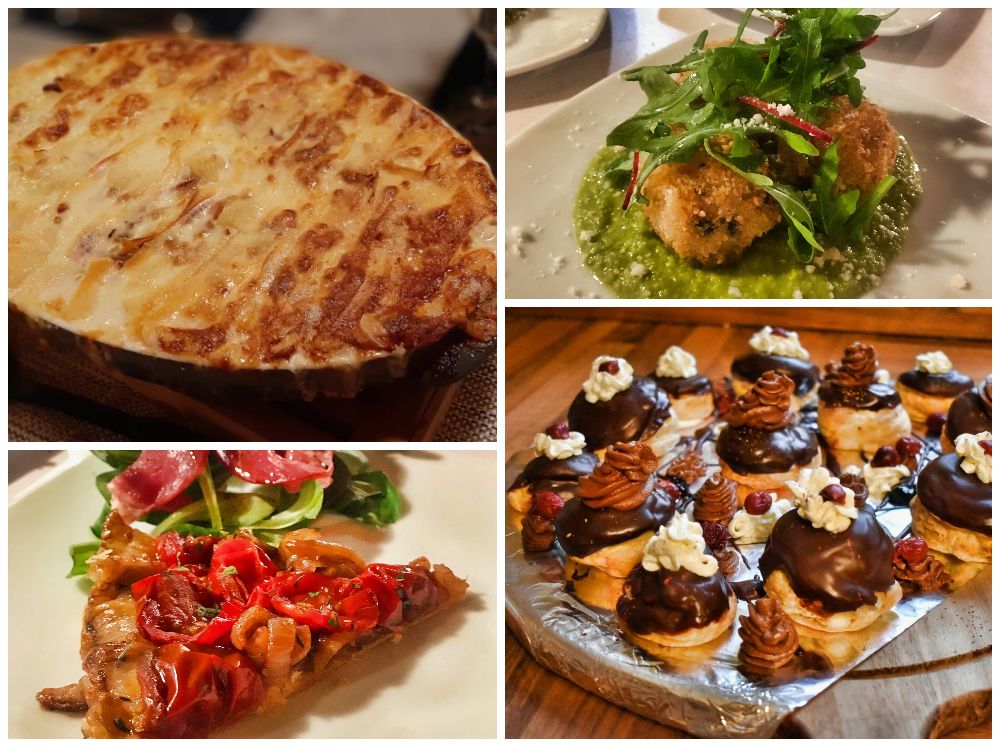 Dietary
We are confident that you will love our food but if you have any dietary needs or simply dislike anything just let us know and we will adapt the menus. It is never a problem for our experienced crew so please don't worry. After all, its your holiday not ours!
Check out the other sections for a more detailed description of the various mealtimes in the chalet day.
Breakfast
Our wide-ranging continental buffet breakfast forms the backbone of our morning offerings with cheeses, hams and jams to top the delicious fresh breads and baguettes that are delivered by our favourite local bakery. You will likely wake up to the smell of croissants as we bake those in house, but we also have all of your staples from yoghurts and cereal to fruit juice and filter coffee.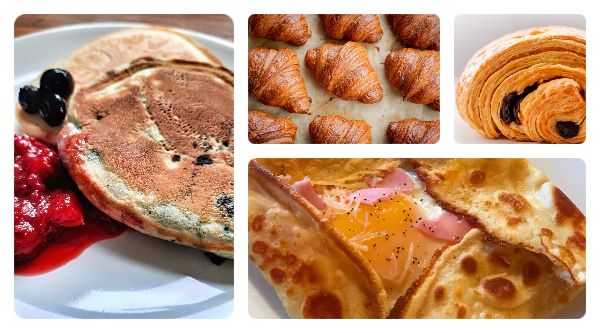 On hosted days our team will gladly prepare porridge and eggs to order, cooked however you wish. Scrambled for you but your friend wants poached? Not a problem!
We also offer a daily special to mix things up a bit (including on non-hosted days) and in previous seasons these have ranged from homemade granola to bacon and cheese muffins or a breakfast frittata. We won't send you out in to the snow hungry!
Afternoon Tea
Upon your return from the slopes your hosts will have prepared a delicious homemade afternoon tea of cakes or occasionally biscuits. We don't set a menu and encourage chalet staff to be creative, much to the delight of previous guests who have been wowed by some wonderful cake creations.
Afternoon tea is left out for you to help yourself at a time to suit you and of course there are always hot and cold drinks available too. The sauna may be calling, but there's always time to put your feet up for 5 minutes with a brew and a slice of lemon drizzle!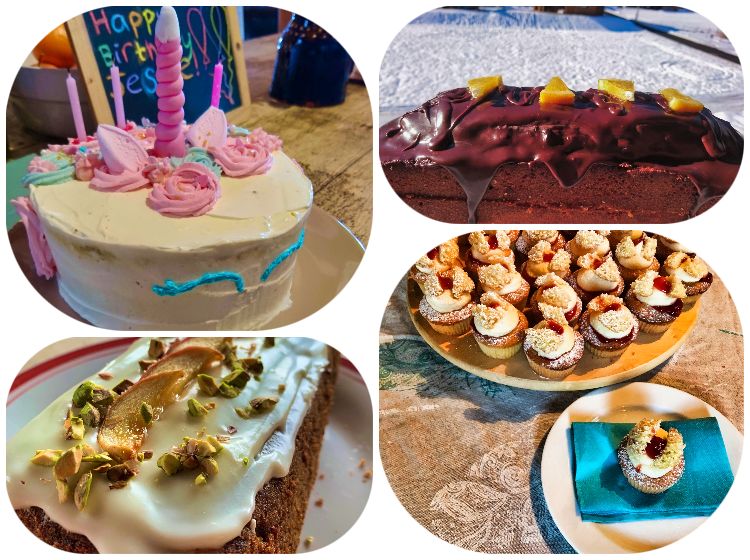 Apero!
A French tradition that we feel needs to be embraced! In the hour or so before dinner why not sit back and let us serve you with a different aperitif on every day that staff are present in the chalet. It may be a Kir Royale, an old-school Pastis, a Mojito or even a hot offering such as a classic Vin Chaud. For those who prefer to keep it simple there is always wine!
Evening Meal
Dinner is the highlight of the day and around 7.30pm we kick off a 4-course meal with a hot or cold starter. Main course and dessert follow at a nice leisurely pace whilst the bread baskets and wine carafes are replenished as often as required.
Each winter we select a red and a white house wine that we believe will accompany our menus and both are available at dinner time. Should you prefer a beer with your meal we also offer good easy-drinking French lager (normally Kronenbourg).
The final course of the evening meal is cheese and biscuits, served with a glass of Tawny Port. We will introduce you to a new cheese each day with a selection on your last night so as to revisit your favourite!
Our hosts have 2 nights a week off and the evening meal is served 5 nights a week. Morzine has so many excellent restaurants to choose from and our team will gladly help with table bookings. That said, feel free to put your feet up with a takeaway pizza if you prefer!